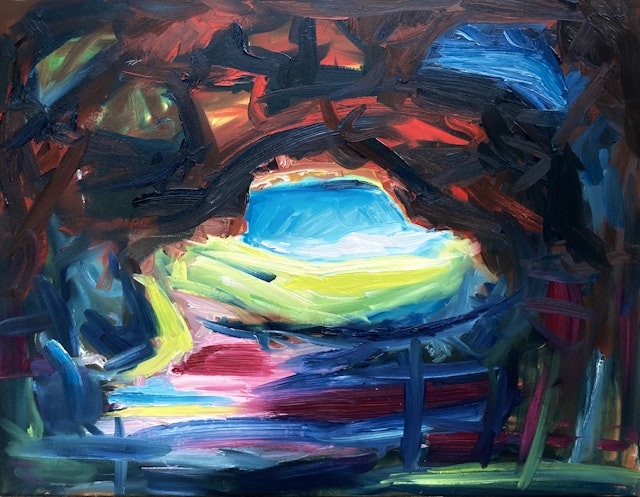 Oil Painting on canvas (2020)
This abstract piece is all about a balance of energy and connected emotions communicated through the brush marks, texture and choices of colour. This is a very personal piece captured during some dark times in which I unleashed myself on the canvas without the need for creating any structured composition.
This freedom in approach to the painting gave me to vividly express my emotional state.