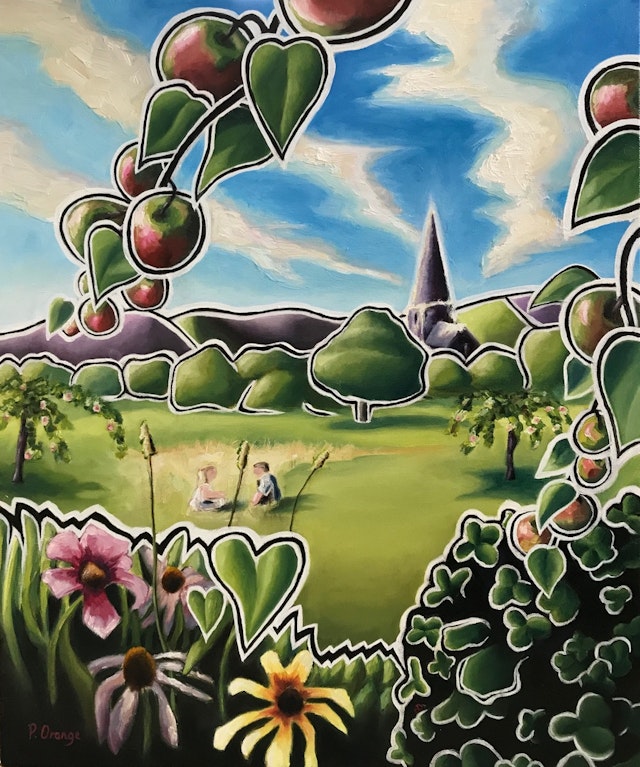 Oil on Canvas (20 x 24 inches) 2020
I drew the sketch for this painting in 2008 inspired by the purity of childhood innocence.
The composition was designed to evoke a sense of nostalgia around youth featuring two children in a meadow. Inspiration was drawn from the fabulous gardens and orchard at The National Trust's Nunnington Hall in North Yorkshire where I was volunteering at the time.