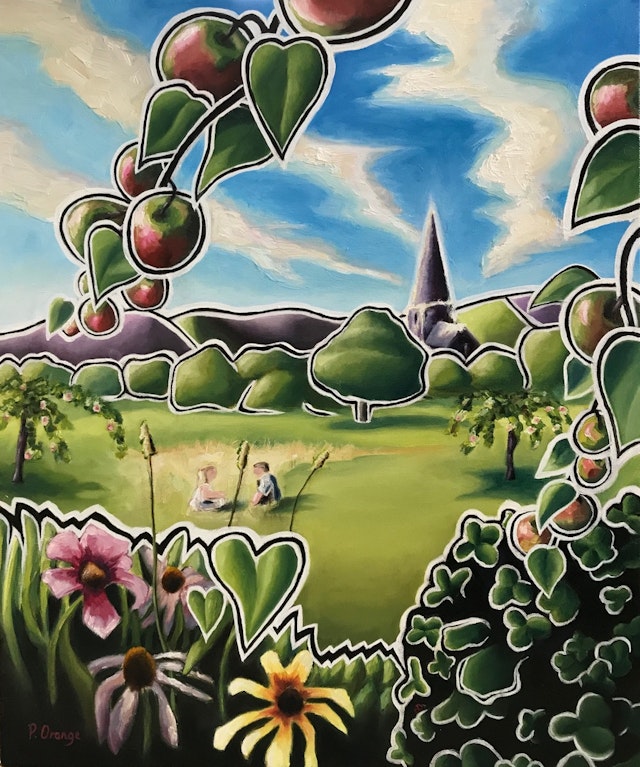 Oil on Canvas (20 x 24 inches) 2020
I drew the sketch for this painting in 2008 when I was dating Catheryn who had also been my girlfriend when we were both just five years old. Childhood love - it was a real thing, I even gave Catheryn a ring on her fifth birthday and she still had it 28 years later! We got married in 2009.
I promised to paint the sketch - but frankly the prospect scared me and so it has taken me ten years to get around to actually finishing it. But finally it is done and I am glad.
The composition was designed to evoke a sense of nostalgia with two children together in a meadow. Inspiration was drawn from the fabulous gardens and orchard at The National Trust's Nunnington Hall in North Yorkshire where I was volunteering immediately before Catheryn and I started dating in 2008.