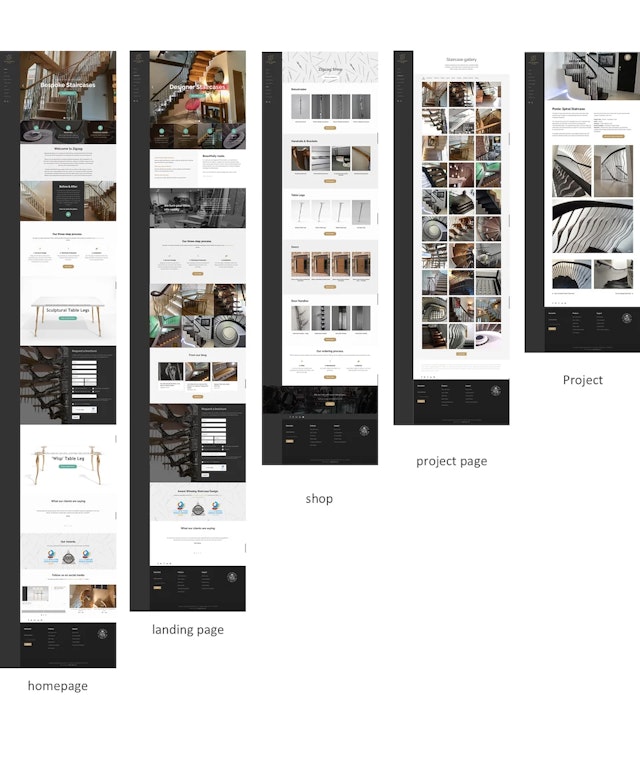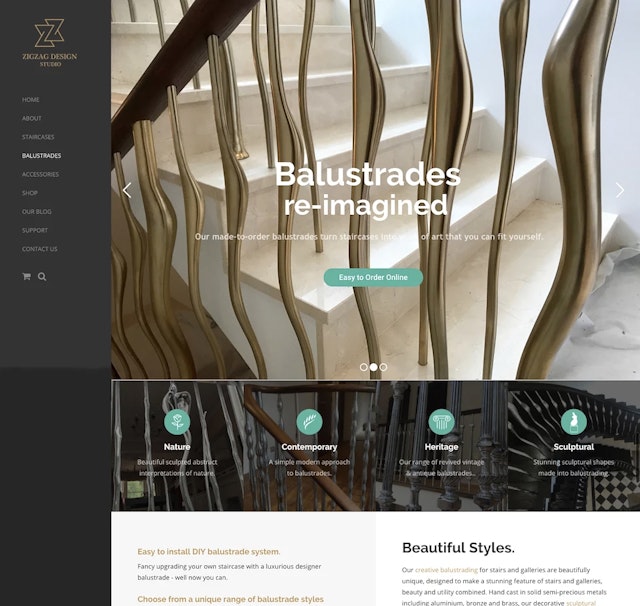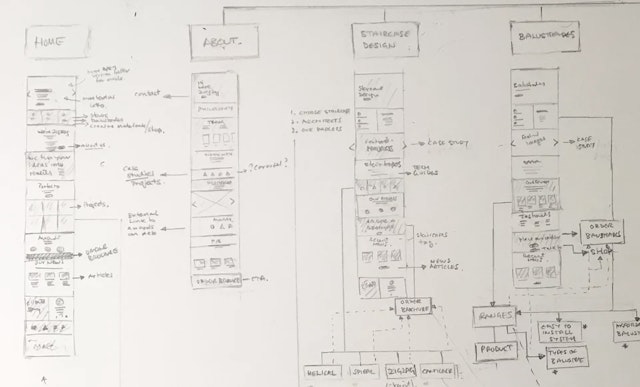 Zigzag Design Studio is a company that produces designer staircases and sculptural balustrades for luxury interiors. He was keen to also promote his range of balustrades to be bought of the shelf - to encourage more people to have designer balustrading in their home. Nick has been featured on Grand Designs and won numerous awards for his work.

Nick approached me having built his original website several years before to upgrade to a new portfolio site to generate leads for the business but with an ecommerce add-on so that customers could order and get quotes directly online.

The first step was an audit of performance of the current site followed by a workshop where I visited his workshop and got a better understanding of his requirements, customer needs, products and we mapped out a site structure together. From here I developed a content strategy for the website and fleshed this out as visual wireframes to get a tangible feel for requirements.

We selected Wordpress as the ideal platform to work with tested different themes to see which one would best fit his requirements in terms of versatility for customisation and look and feel for the brand. I organised hosting, domain management and email as part of this. The build included content population of the site and editing of imagery and text.

As part of this activity I set-up a Google Ads paid search campaign which has also helped drive more business to the site.
Visit the website here.