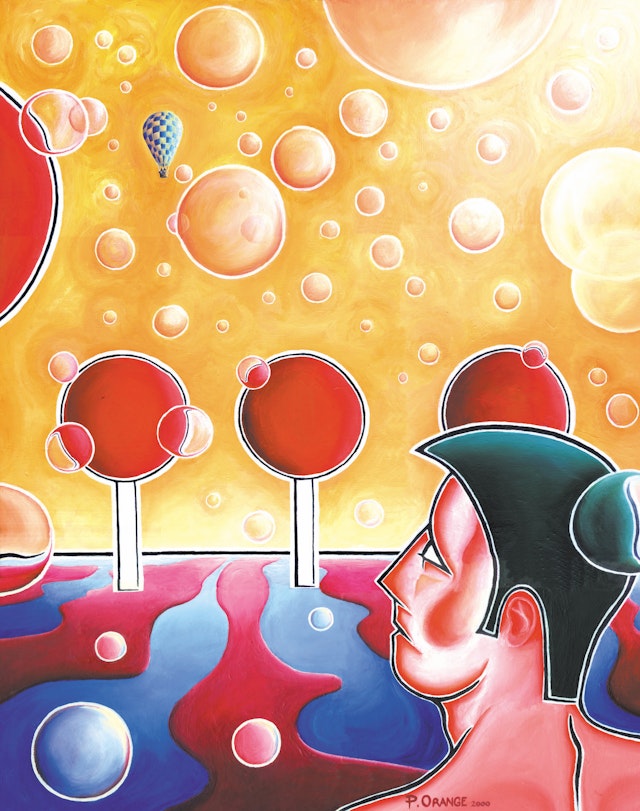 Acrylics on Canvas 2000
The original concept was sketched in biro whilst at work inspired from a one-sided love interest in the past. The piece is painted in acrylics and the style building on an earlier work called 'Contracts Disease' painted four years previous.
Plastic Paradise is available for sale as a NFT on Opensea - visit the site. What is an NFT, find out more here.